BCT Inspector
Quality Planning.
Inspection Reports.
Change Identification.
Better products. Less costs. Satisfied customers.
Quality Assurance: Manual or Automated?
It's your decision - take the safer route!
BCT Inspector identifies, labels and extracts (critical) design characteristics, giving them unique characteristic identifiers over the entire lifecycle of the part.
BCT Inspector facilitates the extraction of valuable knowledge from virtual product development. Thanks to the integration with PLM, this can be made available company-wide and integrated directly into the quality management processes.
The inclusion of both 2D data and 3D model information allows a smooth migration without data loss from a conventional drawing-oriented working method to a future completely 3D model-oriented extraction of data for quality management.
Potential error sources are eliminated, time effort is reduced to a minimum.
The integration of the BCT Inspector data with the quality management solution Teamcenter Quality as well as Opcenter Quality from Siemens Digital Industries Software represents an ideal complement. This results in a holistic solution that integrates quality management throughout the company's processes and exploits the optimization potential: Development processes can be accelerated and teamwork optimized.
Why Quality matters
Be Faster. Be more Successful. Save Money.
21%
Successful New Product Introduction (NPI)
27%
Reduction of Cost of Poor Quality for Internal Processes
10%
Reduction of Cost of Poor Quality for External Processes
Deploying a standard EQMS System (Electronic Quality Management System) will bring a potential impact in terms of benefits in the above listed areas.
Source : LNS Research 2016 Quality Management in the Board Room: Building the Executive Business Case for EQMS
Quality Management Process
Sounds simple in theory, but it has its challenges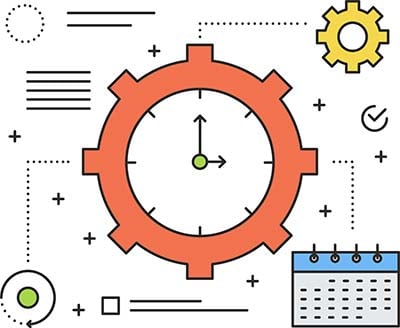 Requirements of Quality Management

The requirements of quality management define the process for inspection planning. Planning cycles must be kept as short as possible to keep development costs low.

Characteristics are the key!
The process is simple. However, the work involved can be very time consuming, error prone, and as a result, very costly:
Characteristics must be easily and clearly identifiable

The design department creates the drawing and model, which are the source for the characteristics needed in quality management. The individual design characteristics are identified and numbered for inspection planning. The inspection planner creates the inspection planning based on the ballooned characteristics. The collected information can be reused in many areas:
Generation of (First Article) Inspection reports
Identification of design changes
Seamless transfer of data towards Electronic Quality Management Systems (EQMS) for further use, e.g. Siemens Teamcenter Quality / Opcenter Quality
Other reuse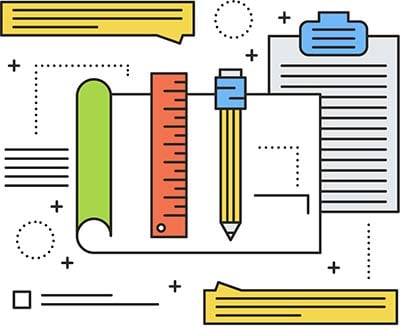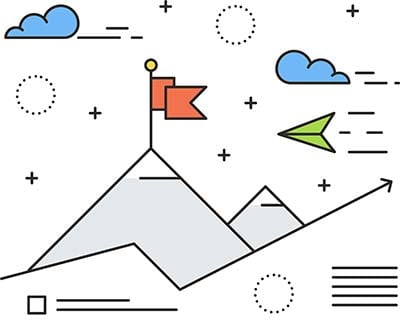 But how to get this very important data the quickest and easiest way?
How is the ballooning of the characteristics done and by whom?
Does the designer know which data is relevant for inspection planning?
And what happens when design changes come into play?
How is it ensured that all changes can be transparently traced?
Have all changes been documented as required?
Does the inspection planner have the latest revision of the design or is he possibly even working with outdated data?
How can the cooperation between the departments be simplified?
What if characteristic numbers were assigned twice or characteristics critical for inspection planning were not ballooned at all?
BCT Inspector can get you on a safe and fast path!
We have clearly become faster, but this is not only thanks to the IT tools we use, but also to better cooperation between different areas.
Head of R&D and IP
Jos. Schneider Optische Werke GmbH
BCT Inspector appealed to me immediately because it offered a solution to our problem with continuous ballooning of features across revision levels.
Head of Quality Management
BERNINA International AG
The seamless integration in Teamcenter allows us to manage the BCT Inspector data in a CAQ-ltem and to revise it independently from the drawing.
IT assoc. Director
Zimmer GmbH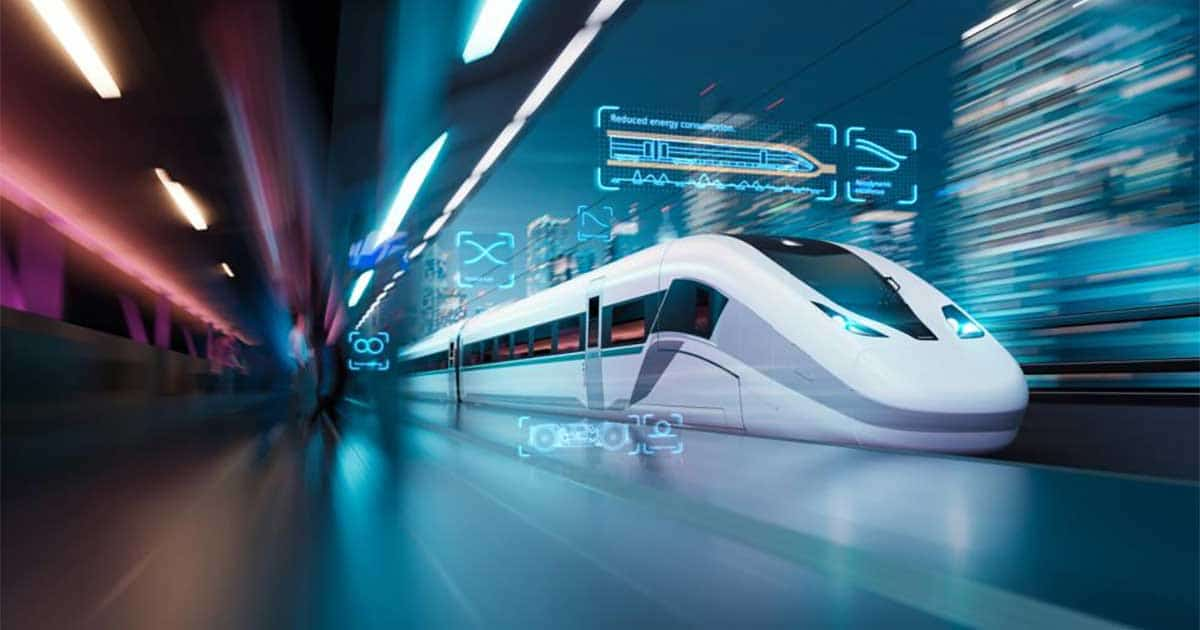 Case Study
BCT Inspector at Siemens Mobility.
Integrated BCT solutions in Siemens NX, Teamcenter and Opcenter Quality reduce the complexity of inspection planning.
Case Study
Implementation of Quality Standards.
With BCT Inspector BERNINA is able to close the gap between design, production and quality department.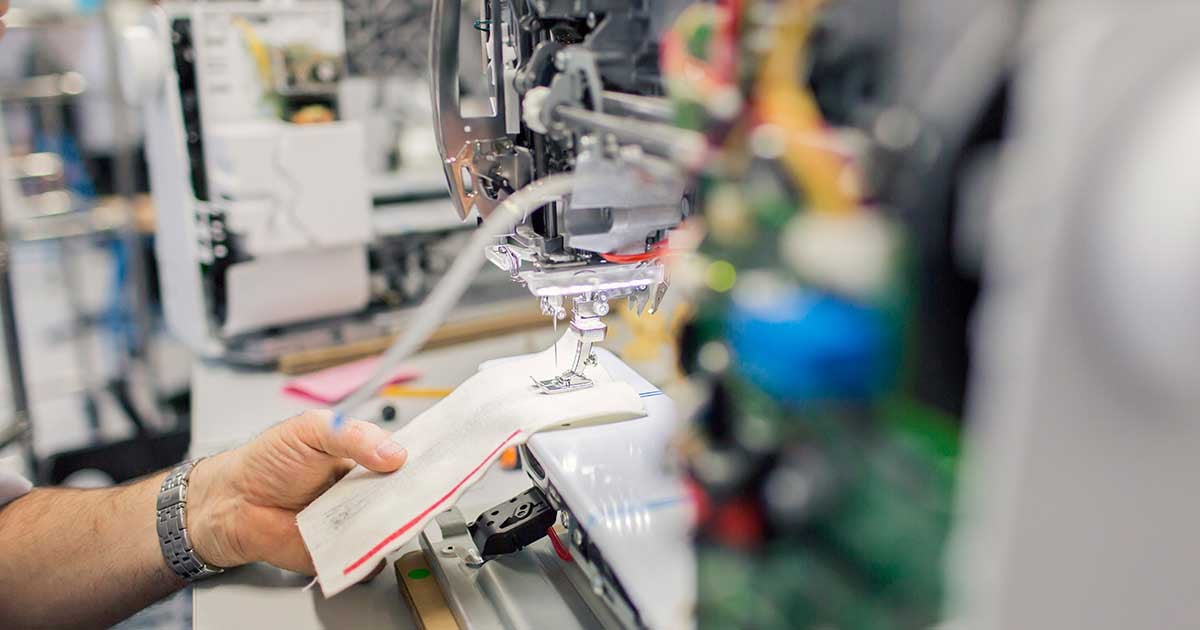 KEY FEATURES
Opcenter / Teamcenter Quality Integration

In order to be able to perform inspection planning with the quality management software Opcenter Quality or Teamcenter Quality from Siemens Digital Industries Software, the characteristic data or requirements from the 3D model must be known. These can be transferred by the BCT Inspector to the Siemens software, where they can be further used for an effective quality management.

Ballooning of Drawings and 3D Models

Unique identification and ballooning of characteristics in CAD models and drawings (NX, Solid Edge), JT-PMI models or neutral data such as PDF, TIFF, DXF or DWG, all based on the industry standards, guarantees collection of all relevant data.

Generation of Inspection Reports

Easily create FAI (First Article Inspection) or other inspection reports, customer-specific or change documentation reports. It lets you fulfill documentation requirements in the twinkling of an eye.

Revision Comparison for Design Change Identification

Every change in drawing and model is automatically identified and can be displayed in both graphical and tabular comparison. It won't let you miss any (critical) design changes anymore.

Integration of quality management and suppliers

Smooth collaboration with quality management and suppliers: BCT Inspector provides a technical data package containing all relevant data for exchange with suppliers in manufacturing and quality management:

Complete table of characteristics
NX drawings in neutral format
Reference to JT PMI model
Independent of CAD system


Unique feature numbers throughout the lifecycle of a part support collaboration between OEMs and suppliers.
Inspection Software Suite
Many Options. One Goal. Effective Quality Management.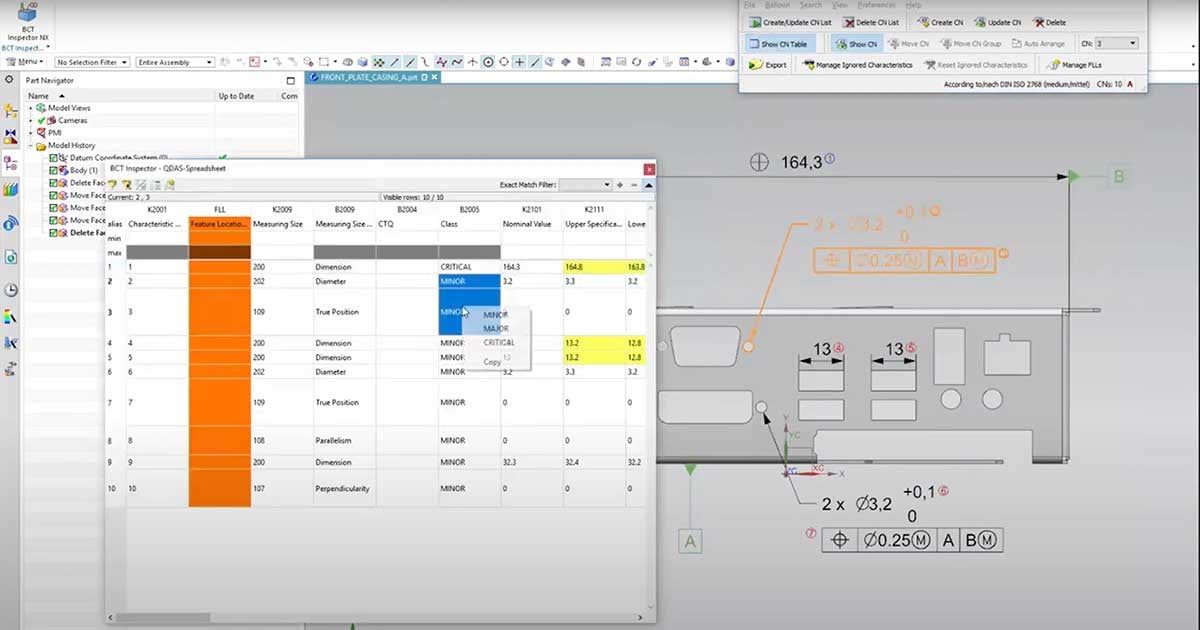 BCT Inspector for NX
CAD integrated ballooning of model and/or drawing
Completely integrated into the CAD systems NX from Siemens Digital Industries Software
Automatic identification and ballooning of all (or individually chosen) characteristics on drawings and NX PMI models
Automatic transfer of design changes and update of characteristics list
Export of characteristics in different formats (Q-DAS Standard)
Integration in Active Workspace
Optional: direct export to Teamcenter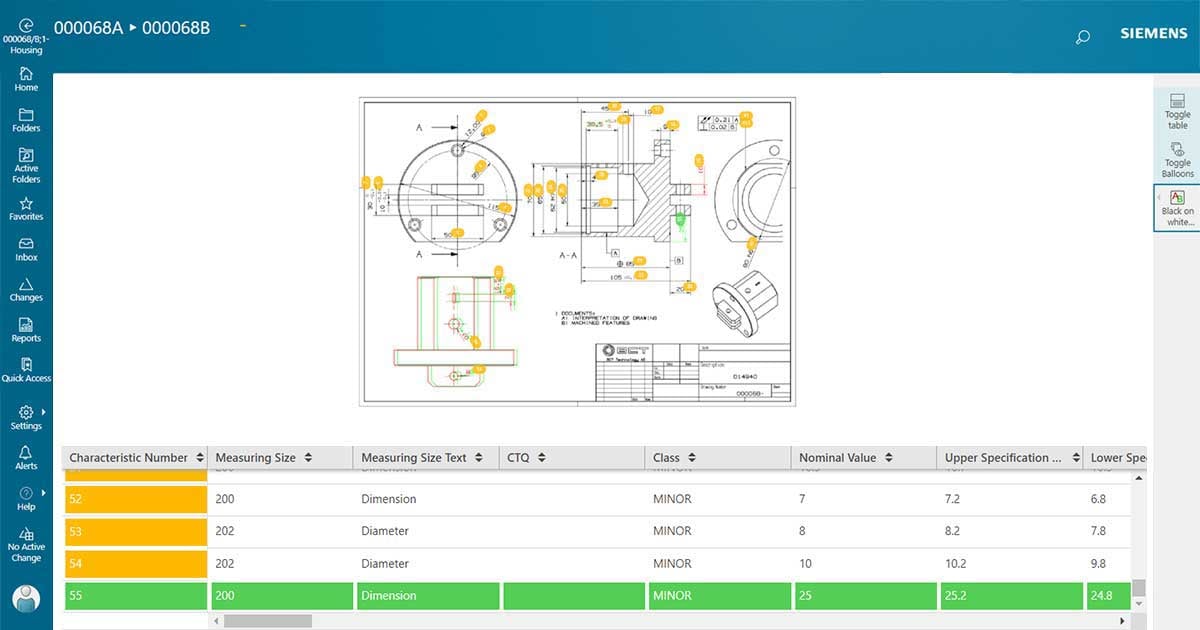 BCT Inspector RevCompare
Process automation thanks to batch processing
Automatic background identification and ballooning of all characteristics of NX model and/or drawing
Automated change identification and update of characteristics list
Report generation
Call as command line tool or in Teamcenter workflow
Integration in Active WorkspaceOptional: direct export to Teamcenter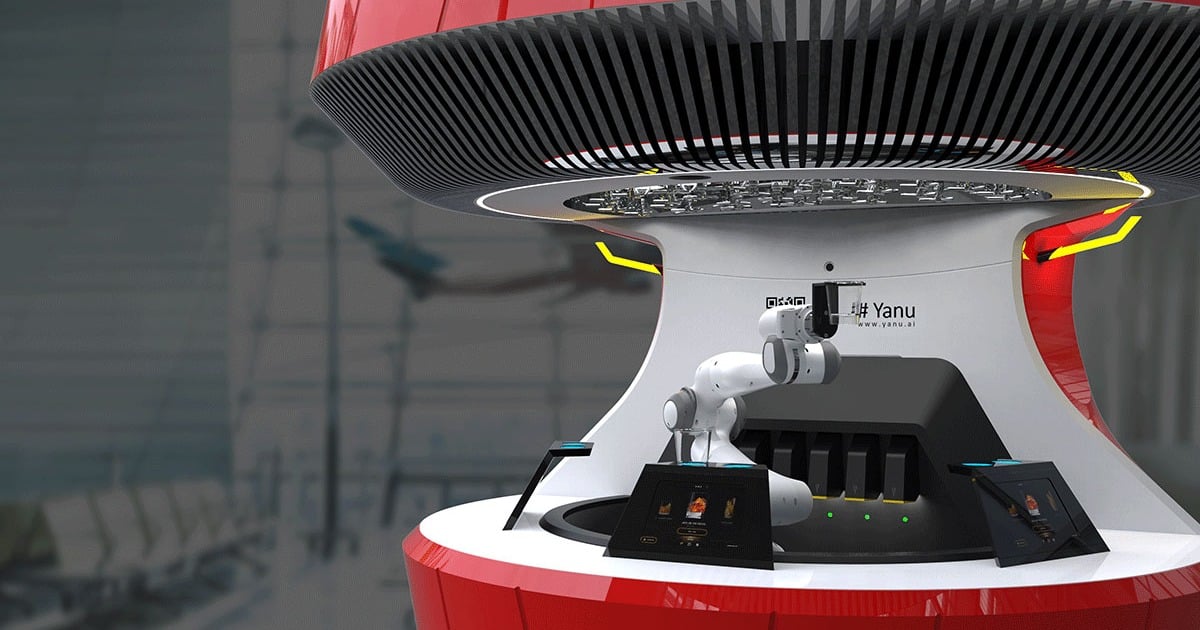 Solid Edge Inspector
Automatically generates high-quality inspection data and reports
Fully integrated with Solid Edge
Automatic identification & balloning of characteristics on Solid Edge drawings and models
Automatic adoption of design changes and update of the characteristics list
Export of characteristic data in different formats (Q-DAS standard)
Optional: Direct export to Teamcenter
License issued and controlled via Siemens Digital Industries Software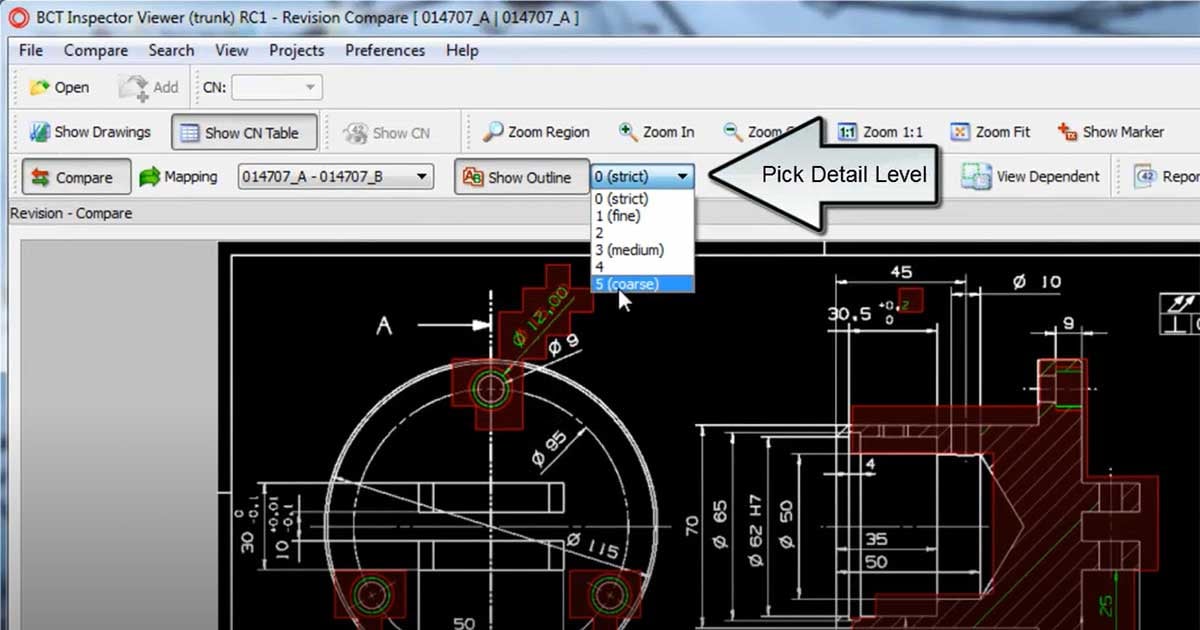 BCT Inspector for Neutral Formats
Ballooning of model and drawing of other CAD systems and neutral formats
Automatic ballooning of DXF/DWG
Ballooning of drawings in neutral formats (PDF / TIFF) via text recognition (OCR)
Automatic identification/ballooning of JT PMI models (with semantic PMIs)
CAD-neutral visualization of characteristics from NX / Solid Edge
Generation of reports
Automatic change tracking in revisions
Optional: complete integration in Teamcenter Portal (open, balloon and save of characteristic data)
Integration in Active Workspace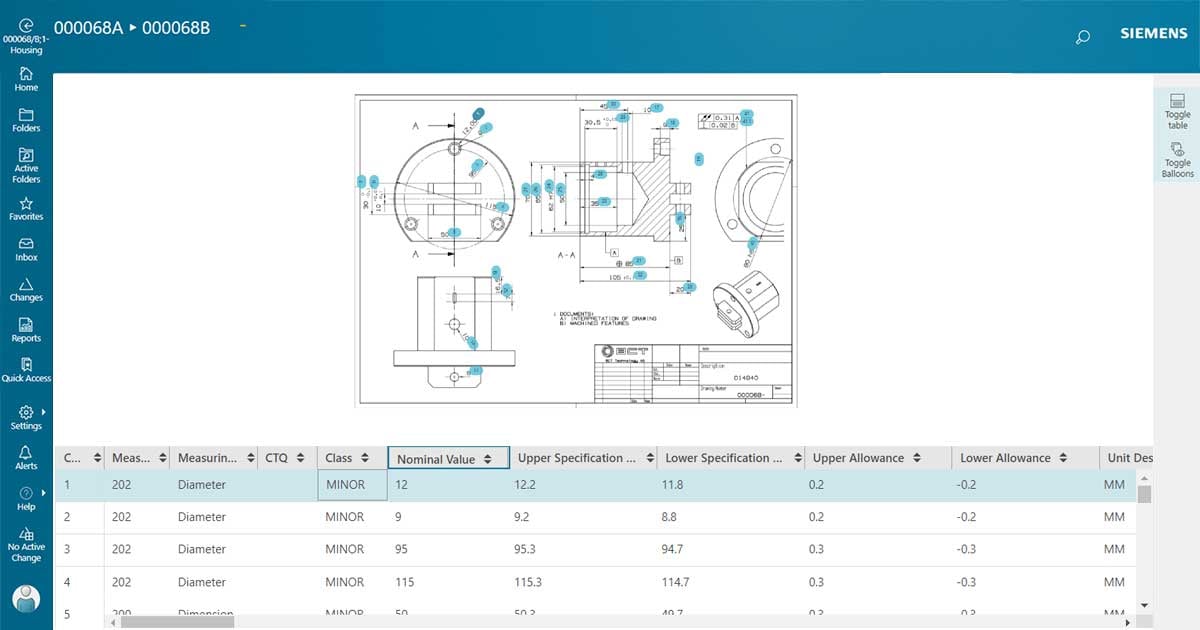 BCT Inspector Viewer
Viewing and using of data exported by BCT Inspector
Viewing inspection data generated by BCT Inspector
Generation of FAI (First Article Inspection) and other reports
Revision comparison
Integration in Active Workspace
Benefits of BCT solutions for quality management
Customer Case Study
LARGE OPTIMIZATION EFFECTS THROUGH SMALL MEASURES
Jos. Schneider Optische Werke GmbH automated inspection plan generation and saves up to 50% of the time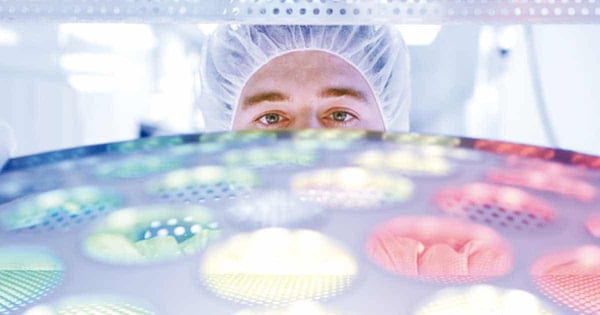 Change identification - Active Workspace and NX
This video shows what ballooning of models in Teamcenter Active Workspace looks like. You can see all characteristic data generated by BCT Inspector. Changes in drawings and models are automatically identified and can be displayed in both graphical and tabular interface.
Request Free Trial
Enquire now
Generation of (first article) inspection reports
Automated (First Article) Inspection Reports according to company and industry standard (e.g. AS9102), with a comprehensive output of data for manufacturing and quality departments, allows a CAD-independent visualization of inspection characteristic lists.
Request Free Trial
Enquire now
Integration with Opcenter Quality
The inspection planning data generated by BCT Inspector can be further used in Quality Management Systems. Opcenter Quality brings higher integration between processes, global user groups and manufacturers to suppliers. Opcenter Quality is a process-oriented, modular system that supports the closed-loop quality product lifecycle, managing complexities for planning, control and monitoring of processes and corporate quality.
Request Free Trial
Enquire now
Which route do you want to take?
The safer one? Very good!
Give us a short notice and we'll get in touch with you.
Contact us